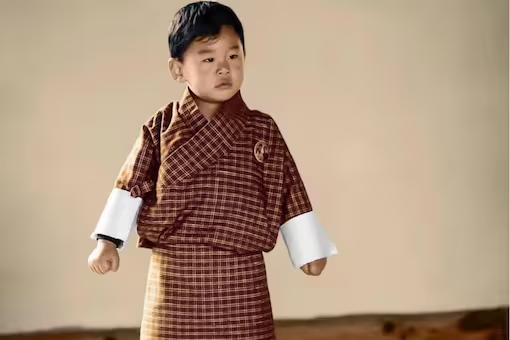 Bhutan, a small landlocked country in South Asia, has recently made history by granting digital citizenship to a 7-year-old prince. The young prince, Jigme Namgyel Wangchuck, is now the first digital citizen of Bhutan, paving the way for a new era of digitalization in the country.
The move comes as part of the Bhutan government's efforts to digitize its services and make them more accessible to its citizens. In a statement, the Prime Minister of Bhutan, Lotay Tshering, said that the digital citizenship initiative is a significant milestone for the country, and it will help Bhutan move closer to its goal of becoming a fully digital society.
The digital citizenship certificate was presented to the young prince at a ceremony held at the Ministry of Information and Communications in the capital city, Thimphu. The certificate includes the prince's photograph, name, and other personal details, and it serves as an official identity document for the prince in the digital world.
The initiative has been widely praised by experts in the field of digital governance. According to Dr. Anirban Ganguly, Director of the India Foundation, "the digital citizenship initiative is a step in the right direction for Bhutan. It will help the country to harness the power of technology to deliver services to its citizens more efficiently."
The digital citizenship initiative is also expected to have a significant impact on the education sector in Bhutan. With more and more schools moving to online learning platforms, the digital citizenship certificate will allow the young prince to access online educational resources and participate in digital classrooms.
In addition to its educational benefits, the digital citizenship initiative is also expected to have a positive impact on Bhutan's economy. The government hopes that by digitizing its services and making them more accessible to citizens, it will be able to attract more foreign investment and create new opportunities for businesses in the country.
The move towards digitization is not new to Bhutan. In recent years, the country has made significant progress in developing its digital infrastructure, including expanding its mobile network and improving internet connectivity. The government has also launched several digital initiatives aimed at improving access to healthcare, education, and other essential services.