A BCCI selector has explained the reason behind his absence as Sarfaraz Khan continues to wait for his Test debut.
Arguably the most in-form batter in the domestic cricket spectrum at the moment, Safaraz Khan's case has been a curious one. Despite being relentless with the bat, Sarfaraz only remains 'in the scheme of things' but still too far away from a spot in India's Test squad. When India's squad for the first two Tests against Australia was named, Ishan Kishan and Suryakumar Yadav were picked but the 'run-machine' Sarfaraz was snubbed. As the Indian cricketing fraternity continues to wonder about the reason behind the batter's absence, a Board of Control for Cricket in India (BCCI) selector has broken his silence on the matter.
In a with Sportstar, National selector, Sridharan Sharath touched upon the topic of Sarfaraz's absence as he was quizzed about the Indian batting unit. Speaking of the current unit, Sharath held praise for the veterans like Virat Kohli, Rohit Sharma, Cheteshwar Pujara as well as the younger stars.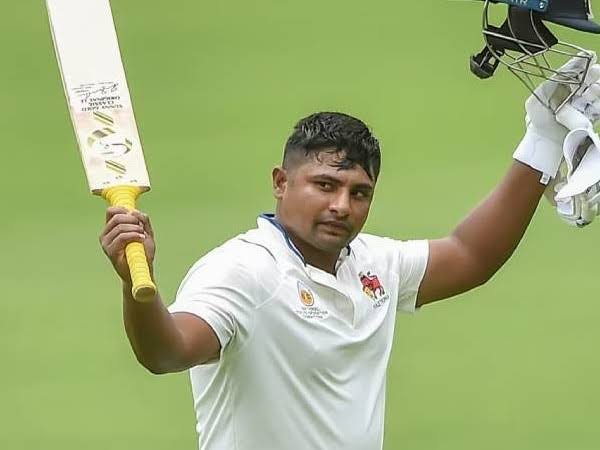 He said "Kohli is still a match-winner. Cheteshwar Pujara brings stability to batting. Rohit Sharma is an excellent leader and a fabulous bat. Shreyas Iyer has been consistent. Shubhman Gill and K.L. Rahul have the genuine ability."
He said when asked about Sarfaraz, Sharat cited 'composition and balance' as the reason behind the young batter's exclusion. "He is certainly on our radar. In due course, he will get his due. While picking the team, we have to consider things like composition and balance."
The selection committee has only announced the squad for the first two Tests against Australia. The squad for the remaining two matches will be picked in due time. Sarfaraz might not have been picked for the first couple of games but he might get his opportunity in the remaining matches of the series.