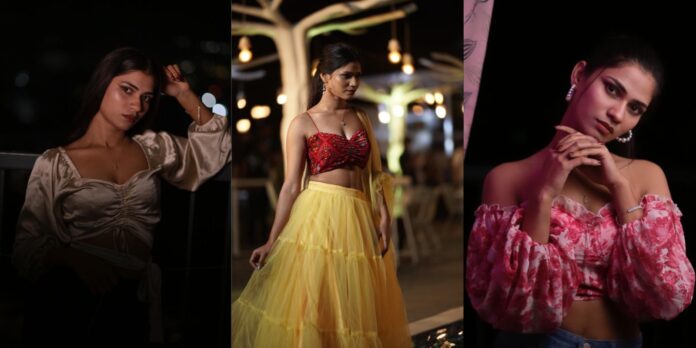 Dipali Singh has been roped in to play an important role in Neeraj Singh's much-talked-about film Ajmer Diary. Dipali Singh will be seen in this film being produced by Waft Studios. Dipali, daughter of Jayant Singh and Poonam Singh, has been active in modeling for the past 2 years and was waiting for a good project through which she could launch herself in Bollywood now Dipali's wait is over. The talented actress and model say that Ajmer Diary is a film on a sensitive issue. The film is based on the Ajmer rape case, which is a true incident.
Born on 20 October 2000 in Muzaffarpur, Bihar, Dipali studied up to class 12th at DBS School and is currently a BA final year student and is pursuing her studies at Bihar University. Is doing. Dipali has 3 siblings. Her sister's name is Rupali Singh and her brother's name is Ankit Raj. Dipali's family shifted to Pune 5 years ago and since then she is shifted to Pune only. She believes that to make a career in acting, good acting is needed, not good looks, so she gives utmost importance to her acting.
She told reporters that when Neeraj Singh told about Ajmer Diary, she wanted to hear the story of the film and when Neeraj told her the story of the film, she could not get out of this story for many days, that's why acting Apart from taking classes, she is also doing research on proper film so that nothing is left incomplete. Dipali says that Neeraj sir is very talented, and his way of telling the story of the film and presenting it is different from other filmmakers, working with him does not make you feel like a fresher, but Neeraj sir himself does not let the artist feel. He is fresher, we are continuously rehearsing the film, we are enjoying a lot, we are enjoying a lot, soon the film will go for shooting, just hope that the people like the film and the money put by the producer to him. Come back with hard work.