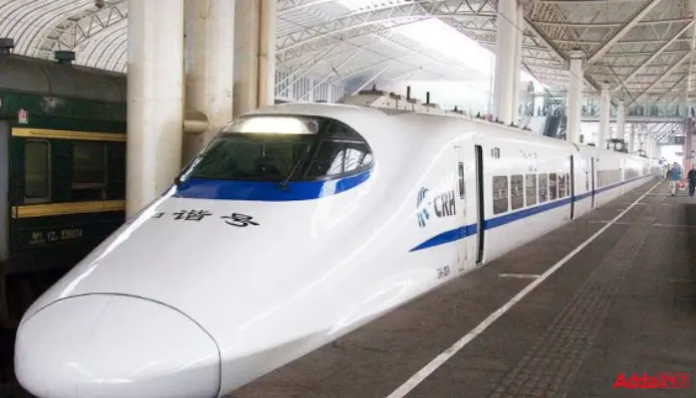 Last week, the world's first hydrogen-powered urban train came off the assembly line in Xinjin, Chengdu, marking the beginning of the new year for hydrogen power.
The China-based CRRC Corporation Ltd. A hydrogen urban train was launched, the first in Asia and the second in the world. A few months ago, Germany started using green trains. Despite their 160 km/h speed and 600 km range without refueling, hydrogen trains operate at 160 km/h.
Incorporating technology from China's trademark Fuxing high-speed train, one of the most sophisticated high-speed rail networks in the world, the new train will crisscross the country.
In this train, four cars are combined to reach a maximum speed of 160 km/h. As a result of its hydrogen power system, it can travel for up to 600 kilometres on a single charge.
The new-style train replaces the catenary power source that typically marks the power of trains by using hydrogen fuel cells and super capacitors. Catenary power supplies are overhead wires that supply power to trains. Energy is produced by an electrochemical reaction between hydrogen and oxygen in a fuel cell. This power source produces only water as a byproduct, and traditional train power produces sulphur and nitrogen as byproducts.
The first indigenous hydrogen trains will be available in India by December 2023. According to Ashwini Vaishnav, Indian Railways is developing new eco-friendly trains and their engineers are designing them.
Key Points on China's Hydrogen-Powered Train Launch:
With four cars, the hydrogen train was designed on the basis of a high-speed platform.
The CRRC also introduced a shunting locomotive in 2021, and hydrogen trams were produced in the mid-2010s.
In addition, the train will receive 5G data transmission equipment as well as GoA2 automation and component monitoring sensors from the CRRC.
It is expected that the continuous operations of the train will significantly reduce CO2 emissions as compared to diesel traction by about 10 tons per year.