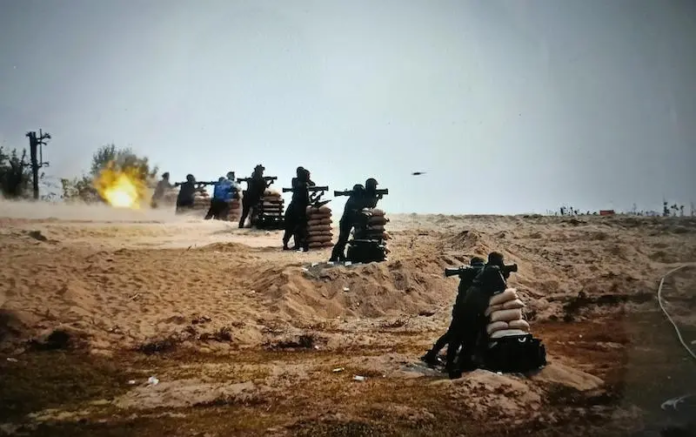 The Indian Army recently conducted a military exercise named "Trishakti Prahar" in North Bengal to test its combat readiness and operational capability in the region. The exercise was carried out in the mountainous terrain of North Bengal and involved the participation of several units of the Indian Army, including infantry, artillery, armor, and special forces. The main objective of the exercise was to validate the Indian Army's capability to launch multi-spectrum operations in a short and intense battle scenario, as well as to test its interoperability with other security agencies and to demonstrate its ability to respond to emerging security challenges in the region.
The exercise was conducted in two phases, with the first phase focused on verifying the deployment and preparation of troops, while the second phase was focused on the conduct of combat operations. During the exercise, various scenarios were simulated, including the recapture of territory occupied by enemy forces, the protection of critical infrastructure, and the evacuation of civilians from conflict zones. The Indian Army has described the exercise as a success, stating that it was able to demonstrate its operational readiness and capability in the region and that it has further strengthened its ability to respond to emerging security challenges.
The exercise also showcased the Indian Army's commitment to enhancing its operational readiness and combat capabilities, as well as its dedication to maintaining peace and stability in the region. Lt Gen RP Kalita, Army Commander, Eastern Command, evaluated the firepower exercise. Senior personnel from the BSF, ITBP, SSB, and civil administration dignitaries were also present. Following the conclusion of the firepower exercise, an exhibition of significant weapons and equipment was organised.
The execution of "Exercise TRISHAKTI PRAHAR" allowed for rehearsal and coordination among multiple agencies in preparation for rapid movement and use of soldiers across North Bengal. The Integrated Fire Power Exercise demonstrated the capacity of the Indian Armed Forces in the coordinated employment of Indian Air Force assets, Airborne Special Forces, and Security Forces in a networked environment.