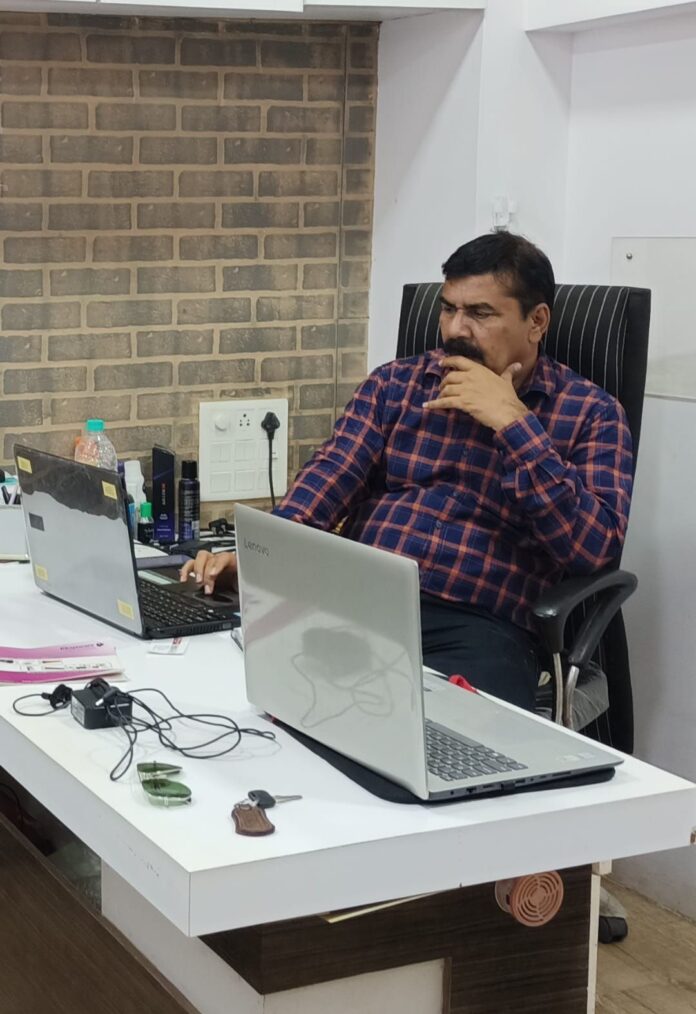 Prabin Sagar is the Founder & CEO at Sky Productions, a leading production company in the field of media and entertainment. He brings an expert knowledge of advertising, bridge and hotel management to the organization and is highly skilled in business development and the use of Microsoft Office. Prabin's expertise and leadership style has helped the company to grow and realize its full potential. His commitment to excellence ensures Sky Productions stands out from the competition in terms of quality and client satisfaction.
Prabin Sagar is a strongly experienced business development professional with a Bachelor's degree in Engineering from Gujarat University, obtained between 1984 and 1989, with a focus on topology and foundations. Having worked in various roles in the engineering sector, Prabin Sagar has a deep understanding of the fundamentals of building a successful business, honed over many years in the industry. He is a highly motivated self-starter who is driven to succeed, always delivering excellent results and is an adept problem solver. Prabin Sagar is known for his creative and comprehensive approach to building effective long-term business relationships and for his ability to tailor his approach to meet individual needs.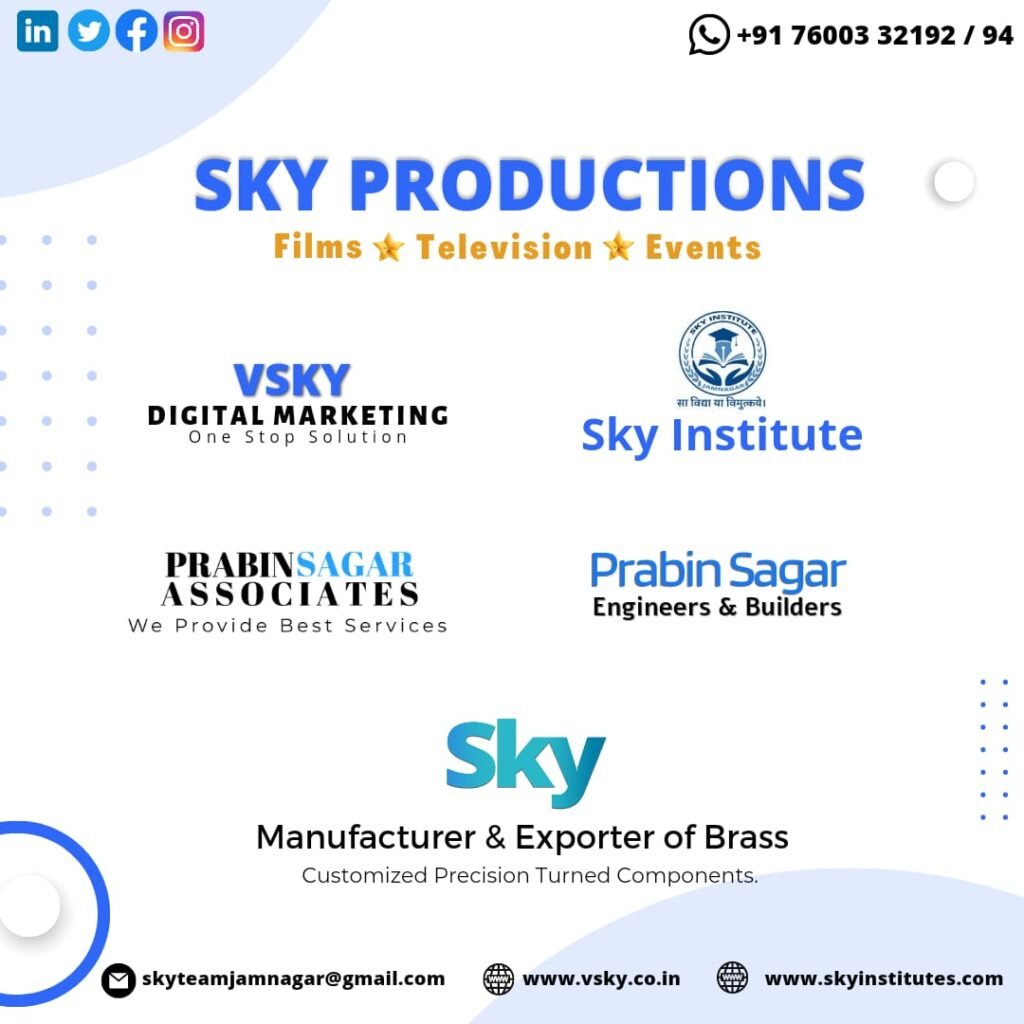 Sky Productions's "One Stop Solution" motto perfectly encapsulates the ever-evolving spirit of Sky Productions. They highlights their desire to be a comprehensive production service for all aspects of their client's needs. From one-stop shopping for all the necessary equipment to a team of professional filmmakers, the aim of Sky Productions is to make sure their customers have an effortless and stress-free production experience. Whether shooting commercials, feature films, documentaries, or other creative content, Sky Productions' promise is to deliver the best quality and service in the industry with each and every project.
Sky Productions is a family of businesses that are united by the shared mission of innovation and excellence. They provide Civil & Building Construction Work, Movies, Music Concerts, Dramas & Events, Online Education Services through SKY Institute, Digital Marketing Services through Vsky Digital Marketing, Brass Components Manufacturing & Exporting, and Business Management Services. They are passionate about our work and are dedicated to providing quality products and services in each of these areas. Sky Productions is looking for motivated and enthusiastic franchisee partners to join their team. Their vision of pushing boundaries and ach