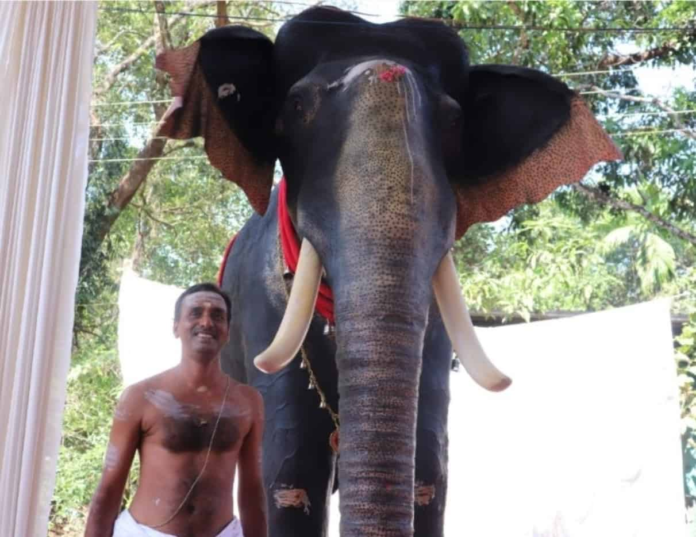 In a significant move towards the use of technology in religious rituals, a temple in Kerala has become the first in India to induct a robotic elephant for performing various duties during the festive season. The Thiruvambady temple in Thrissur district has introduced the robotic elephant named "Poornachandra" to replace the traditional elephants, which are commonly used in many temples across the country.
According to the temple authorities, the robotic elephant has been designed to perform various rituals, including carrying the deity during the processions, spraying water, and blessing the devotees, among others. The authorities have claimed that the move would help in reducing the exploitation of real elephants, which are often subjected to abuse and mistreatment during the festive season.
The Poornachandra, which is 13 feet tall and weighs around 3000 kg, has been designed and developed by a team of engineers from the Indian Institute of Technology (IIT), Mumbai. The robot is equipped with advanced sensors and algorithms that enable it to perform various tasks autonomously, without any human intervention.
The robot is powered by a battery pack and has a range of up to 10 hours on a single charge. It is also equipped with various safety features, including an emergency stop button and a backup power supply, to ensure the safety of the devotees and the handlers.
The introduction of the robotic elephant has received mixed reactions from the public, with some hailing it as a step towards modernizing the religious practices, while others criticizing it as a sacrilege and an insult to the traditional beliefs. However, the temple authorities have defended the move, stating that the use of technology in the religious rituals would not only reduce the exploitation of real elephants but also enhance the safety and efficiency of the ceremonies.
The use of real elephants in religious rituals has been a contentious issue in India, with many animal rights activists and experts expressing concerns over the welfare of the animals. The elephants are often subjected to cruel practices, including being chained, beaten, and starved, during the festive season, which can lead to serious physical and psychological trauma.
The introduction of the robotic elephant is expected to set a precedent for other temples in the country to adopt technology in their religious practices. It also highlights the growing trend of using technology to address social and environmental challenges, such as animal cruelty and exploitation.