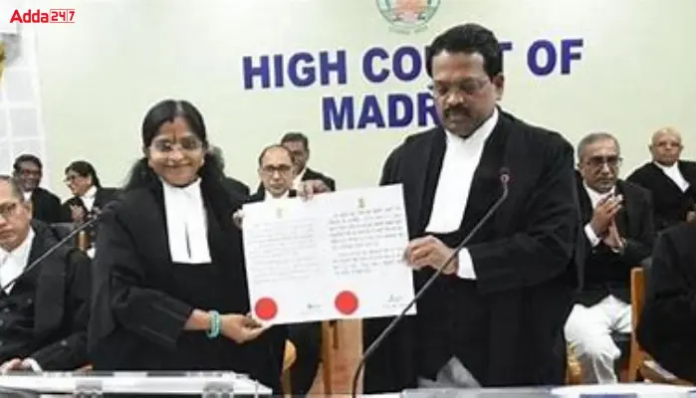 Victoria Gowri, a prominent lawyer and legal expert, has been sworn in as a judge of the Madras High Court in India. The swearing-in ceremony was held in the presence of Chief Justice Sanjib Banerjee and other members of the judiciary.
Victoria Gowri has been a practicing lawyer for over two decades and has made a significant impact in the Indian legal community. Her expertise in various areas of law, including criminal law, commercial law, and human rights law, has earned her a reputation as one of the leading lawyers in the country.
Throughout her career, Victoria Gowri has represented clients in several high-profile cases and has argued before the Supreme Court of India and several high courts. Her unwavering commitment to justice and her tireless efforts to seek the truth have earned her the respect and admiration of her colleagues and peers.
Victoria Gowri's appointment as a judge of the Madras High Court is a testament to her outstanding legal skills and her commitment to the cause of justice. As a judge, she will bring a wealth of legal knowledge and expertise to the bench and will play a vital role in shaping the future of the Indian legal system.
The Madras High Court is one of the oldest high courts in India and has a rich history of delivering justice to the people of Tamil Nadu and Puducherry. With the addition of Victoria Gowri to the bench, the court is poised to continue its tradition of delivering fair and impartial justice to all who come before it.
A bench led by Chief Justice D Y Chandrachud scheduled a hearing on the petition of three Madras High Court attorneys contesting Gowri's appointment for February 10 but then moved it to February 7 when senior advocate Raju Ramachandran mentioned it again. In their petition, the petitioners' attorneys, Anna Mathew, Sudha Ramalingam, and D Nagasaila, pointed to Gowri's alleged hate remarks against Muslims and Christians.