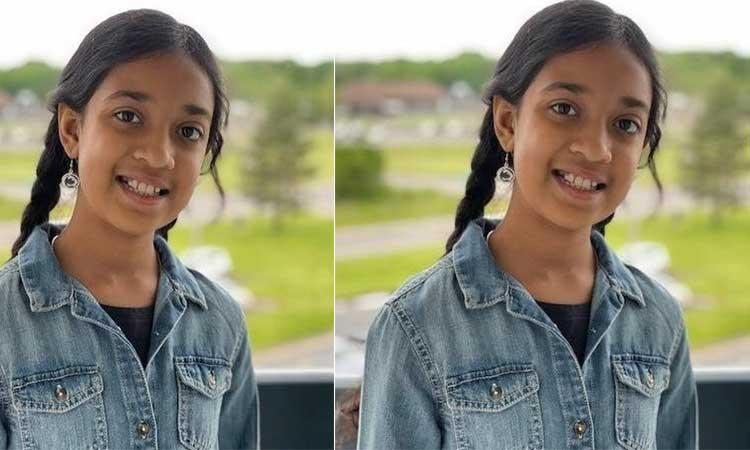 Natasha Perianayagam, a young student from India, has made headlines by scoring the highest in the "World's Brightest" students list. The list, which is compiled by a leading educational organization, recognizes the top students from around the world based on their academic achievements and potential.
Natasha, who is only 16 years old, has already achieved a remarkable level of success in her academic pursuits. She has received numerous awards and accolades for her outstanding performance in subjects such as mathematics, science, and English. She has also been recognized for her leadership skills and her commitment to community service.
Natasha attributes her success to her strong work ethic and her love of learning. She says that she has always been fascinated by the natural world and the way it works, and this has driven her to excel in subjects like science and mathematics. She also believes that it is important to give back to her community and to use her knowledge and skills to make a positive impact in the world.
Natasha's achievements have been widely celebrated in India, where she is seen as a role model for young people. Her success has also drawn attention to the importance of education and to the need for more support for students who have the potential to achieve great things.
Natasha's future plans include continuing her education and pursuing a career in science or engineering. She hopes to use her skills and knowledge to make a positive impact in the world and to inspire other young people to pursue their passions and achieve their goals.
According to the university, CTY employed above-grade-level testing procedures to choose advanced pupils from a crowd of 15,000 to demonstrate their above-grade-level academic potential.
Natasha was one of the students that took the CTY test in 76 countries during the 2021-22 Talent Search Year. While Natasha passed the CTY ceremony, only around 27% of the students who took the test did. Based on their exam results, the pupils were awarded high or grand honours.