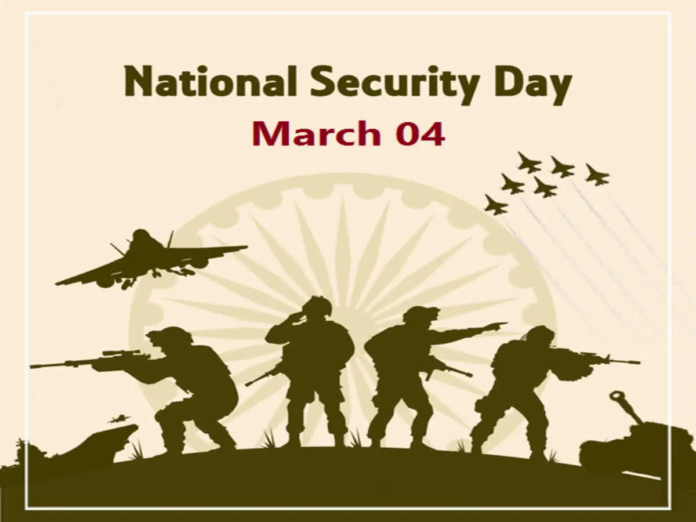 National Security Day is observed on 4th March every year in India to create awareness among people about national security and to commemorate the sacrifices made by Indian security forces in protecting the country. The day is also known as Rashtriya Suraksha Diwas.
The day is celebrated in honor of the Indian security forces, who risk their lives every day to protect the nation from external and internal threats. The day is marked with various events, including parades, exhibitions, and seminars, aimed at creating awareness about the importance of national security.
The theme of National Security Day 2023 is "Promoting Peace and Security for All." The theme highlights the importance of promoting peace and security for everyone, including women, children, and marginalized communities, to ensure that they can live their lives without fear of violence, conflict, or terrorism.
On the occasion of National Security Day, Prime Minister Narendra Modi paid tribute to the security forces for their sacrifices and dedication to the country. In his message, he said that the nation owes a debt of gratitude to the security forces for their selfless service and devotion to duty.
The Prime Minister also emphasized the importance of technology in enhancing national security and called for the development of indigenous technologies to strengthen the country's defense capabilities. He also urged people to remain vigilant and cooperate with the security forces to ensure a safe and secure environment.
Defense Minister Rajnath Singh also paid tribute to the security forces and reaffirmed the government's commitment to ensuring the country's security. He said that the government is taking various measures to modernize the armed forces and equip them with the latest technologies.
Various other events were organized across the country to mark National Security Day. The Border Security Force (BSF) organized a cycling expedition in the Punjab region to raise awareness about the importance of border security. The Central Industrial Security Force (CISF) organized a quiz competition for school children to create awareness about security issues.