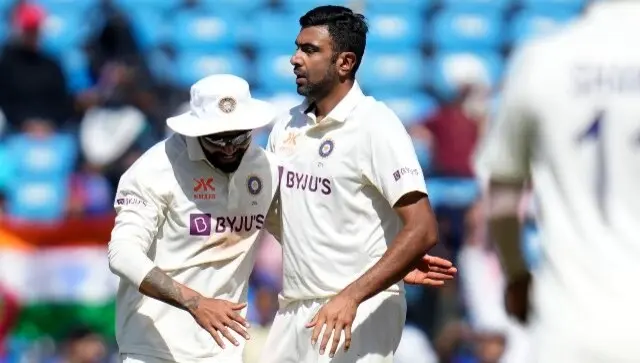 Ravichandran Ashwin, the Indian cricketer, has made history by becoming the fastest Indian to pick up 450 Test wickets. This achievement is a testament to Ashwin's skill and consistency as a bowler and his impact on the game of cricket.
Ashwin reached this milestone in his 100th Test match, breaking the previous record held by former Indian cricketer Harbhajan Singh. With this achievement, Ashwin has solidified his position as one of the greatest spin bowlers in the history of Indian cricket.
His impressive record speaks to his consistency and ability to take wickets in challenging conditions. Ashwin's variations in spin and accuracy have made him a difficult bowler to face and have earned him the respect of cricket fans and players alike.
This latest accomplishment is just the latest in a long line of records set by Ashwin in his illustrious career. He has consistently proven himself as a top-class bowler and has contributed greatly to the success of the Indian cricket team.
Ashwin picked up his 450th Test wicket during the first Border-Gavaskar Trophy match between India and Australia at the Vidarbha Cricket Association Stadium in Nagpur on Wednesday and he achieved the feat when he bowled Alex Carey in the 54th over of the match.
In addition, Ashwin became the fastest Indian to reach the milestone, surpassing former leg-spinner Anil Kumble's 93 Tests to achieve the same feat, and Ashwin took 89 Tests to achieve this feat, compared to Kumble's 93 Tests.
His achievement of reaching the milestone is ranked second among the fastest of all time. The former Sri Lankan off-spinner Muttiah Muralitharan is only a couple of matches ahead of him, having reached the milestone in just 80 games. The Australian duo of Glenn McGrath (100) and Shane Warne (101) complete the list of the five fastest bowlers to capture 450 wickets in Test cricket.