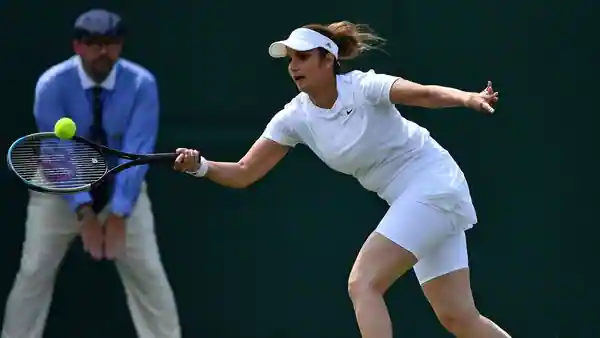 As we all know, Sania Mirza, the former World No. 1 in women's doubles, has announced that she is retiring from professional tennis at the age of 36. She announced that she will be playing her last match at the Dubai Tennis Championships, which is a Women's Tennis Association (WTA) 1000 event to be held in Dubai in February 2023. In the lead up to her last appearance, she is going to play in the women's doubles at the Australian Open with Kazakhstani Anna Danilina from the 16th to the 29th of January 2023.
It has been confirmed that Sania Mirza will retire from professional tennis. As of February 14, the former World No. 1 doubles champion has announced that she will retire from professional tennis at the WTA 1000 event in Dubai.
According to the website of the Women's Tennis Association (WTA), Mirza spoke about her retirement in a recent interview. She will be competing in the women's doubles event at the Australian Open in January alongside Kazakhstan's Anna Danilina, who is 36 years old. As a result of an elbow injury she missed last year's US Open, this will be her final appearance at a Grand Slam event.
As a result of a lingering injury to her calf, Mirza had planned to retire at the end of the 2022 season, however an elbow injury suffered in August has forced her to miss the US Open.
Her first grand slam came in 2009 when she won the Australian Open Mixed doubles title with Mahesh Bhupathi and the pair also won the French Open in 2012. She has won six Grand Slam doubles titles.
In 2014, she won her third mixed doubles title with Brazil's Bruno Soares. Sania Mirza and Martina Hingis of Switzerland won 3 women's doubles – Wimbledon 2015, the US Open 2015 and the Australian Open 2016
It was Mirza's first WTA singles title in 2005 that made the Indian the first Indian to win a WTA singles title.
There was a time in 2007 when she was ranked among the 30 and also reached her career-high ranking of world number 27(Singles) at that time.
It was from 2003 till 2013, when she retired from singles, that she was ranked India's No. 1 in singles.