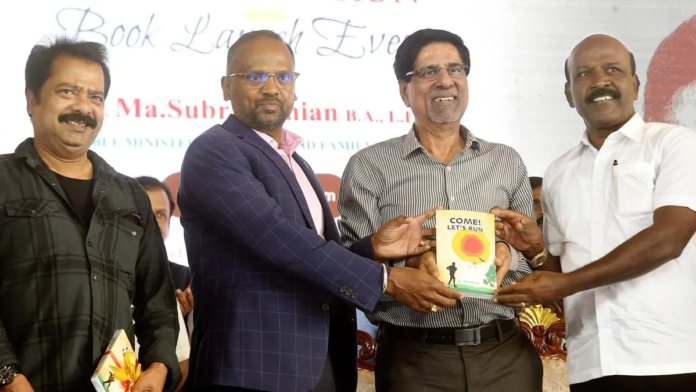 The English version of the book titled 'Come!' can be found here. The Tamil Nadu Health and Family Welfare Minister, Ma. Ramamurthy, has launched a campaign called 'Let's Run'. A Tamil version of Subramanian titled Odalam Vanga was published on March 8, 2021. It was translated by the former captain of the Indian cricket team, Krishnamachari Srikkanth, who was also a former captain of the Indian cricket team.
This book is a fascinating account of the physical, emotional, and historical journey taken by Thiru. A book written by Subramanian as he runs marathons in Tamil Nadu, India, and around the world in which he includes fascinating facts and details about every place where he runs a marathon, along with a discussion of the challenges involved in running each race. In addition to this, every volunteer in the party demonstrates perseverance and is always ready to face challenges and win, as evidenced in this book. Especially at a time when the state assembly elections are around the corner, this book is definitely a source of inspiration.
He told the audience that in 2004, he was involved in an accident that left him with serious injuries, and doctors had then told him that his life would never be the same again. His ankle joint on his right leg was broken into five pieces, and for three months he had to be bedridden.
"It was not hoped that I could recover from my injury and doctors cautioned me that I couldn't sit cross-legged or walk or run fast, but I was determined to get back to my normal self." Mr Subramanian was diagnosed with diabetes at the age of 37 and his doctor advised him to exercise and that's how he developed his habit of exercising.
This book was published by Emerald Publishers and the English translation of the book was done by Geeta Padmanaban along with J.Joicy and Sharon.