An Italian woman passenger has been booked for assaulting cabin crew members and walking around semi-naked onboard an Abu Dhabi-Mumbai Vistara flight. Let's take a look at what exactly happened.
Such was her unruly behaviour that the pilot had to order his team to restrain the woman passenger and even issue a warning card. A woman flyer, Paola Perruccio from Italy, created a ruckus mid-air on a Vistara Abu Dhabi-Mumbai flight on Monday (January 30).
The woman, travelling on flight UK 256, was occupying an economy seat (11 C). Trouble started when she got off her economy class seat and went on to occupy seat 1A of business class. When she was questioned, the woman got aggressive, punched one of the crew members and later walked around semi-naked down the aisle. Even after being restrained, she abused the crew members.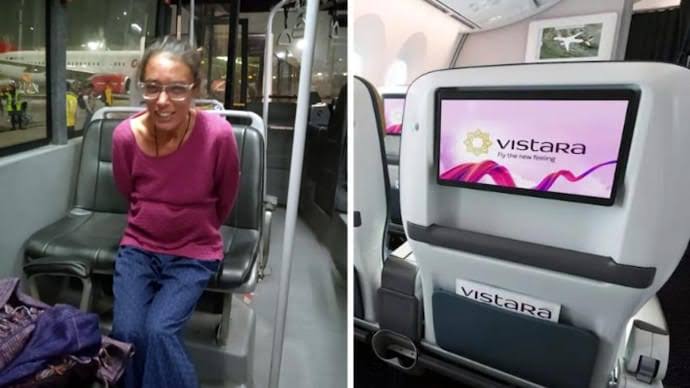 A person aware of the developments said "There was no remorse on her face even after she was ordered to be restrained by the pilot. The pilot felt she was a threat after she punched one of the crew members, who had gone to enquire."
It was also learned that the passenger was even given a bottle of water while being questioned, but she reportedly punched the woman crew member so hard that she got a cut on the lip and started bleeding. Soon another crew member rushed to the scene and asked her to behave. Another person privy to the matter said "Even after being restrained, she spat on a crew member and continued to abuse them throughout the journey."
The airline said in a statement "No other passenger was hurt in any way and the airline crew handled it in a professional manner. The police, too, immediately booked the passenger after learning the details of the matter."
Before the flight took off, the woman had approached an attendant and asked for a bottle of water. The crew member asked her to remain seated and told her that she would be given a water bottle once the flight took off.