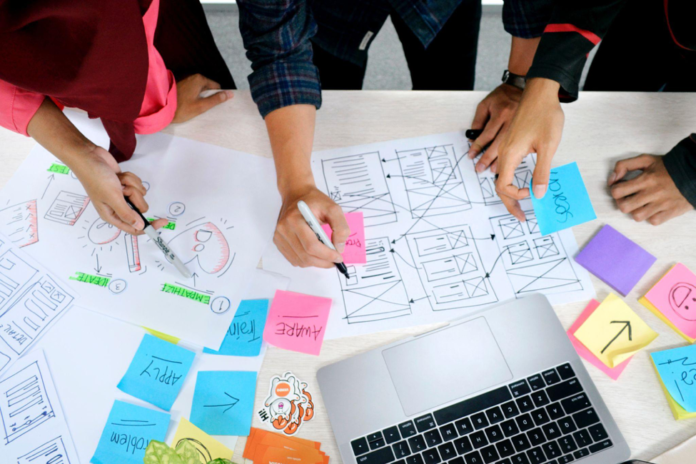 Market research for new product design is important because it helps focus on different areas. You can research market viability, demand for product, price, features or target group, and more.
What's more? You can even consider the market developments, trends, and your competitors. Regardless of your company's size, market research for new product development is always helpful.
That's why the award-winning design studio Future Factory is offering the best market research services with innovative consulting.
Five Steps for Better Market Research
Follow these five steps to conduct better market research.
Exploratory Research
The first step is exploratory research, which helps you understand what you specifically want to research. Exploratory research comes in handy if you are unaware of your research goal or how you will achieve it.
It basically requires you to collect secondary data. You can use this information to define what's most relevant for you at this stage.
This step is not about gathering as much data as you can. Instead, you need to collect manageable and relevant information. Focus on questions that can't be answered and conduct your exploratory research.
Define Research Objectives
The next step requires you to define your research objectives to understand what you want in the product development process.
Ask yourself: do you want to focus on customer needs, or do you want to get a competitive advantage? Do you want to focus on product demand and pricing?
When you clearly understand your research, you can excel in the market segment. Try making your objectives as concrete as possible to get focused answers and use them confidently in your next steps.
Define the Scope of Research
While designing a new product, you can never get a 100% guarantee of how the market will behave. When you define a scope around your objectives, you can clearly decide where to use primary and secondary data.
Decide on Market Research Tools
Next, you must decide whether to work with a research agency or keep everything in-house. You must also decide the market tools you want to use, but the endless options might confuse you.
Get your hand on tools that are easy to work with, so you can easily collect all the relevant data. This way, you can avoid using multiple tools to collect data as it leads to confusion.
If you want to communicate directly with your consumers, use pleasant and easy tools.
Concept Testing
At last, you must do concept testing to determine whether your idea is good enough to enter the market. It helps in enhancing user experience.
Concept testing helps you find out what the customers think about your product. Whether it's a miss or a hit. Are they willing to pay for it?
Remember that you are not only developing a product, but you are also focusing on market communication. Thoroughly research it so you can properly target market research for improved products by creating testing messaging and mock-ups.
Conclusion
Successful market research plays an essential role in better new product development. It helps understand what parts of market research are essential and how it can help with product development.
That's why the best product design agency in India, Future Factory, offers impressive services. Founded by Jashish Kambli and Geetika Kambli, this agency is known to provide new product design, UI/UX design, design research, and design thinking services.