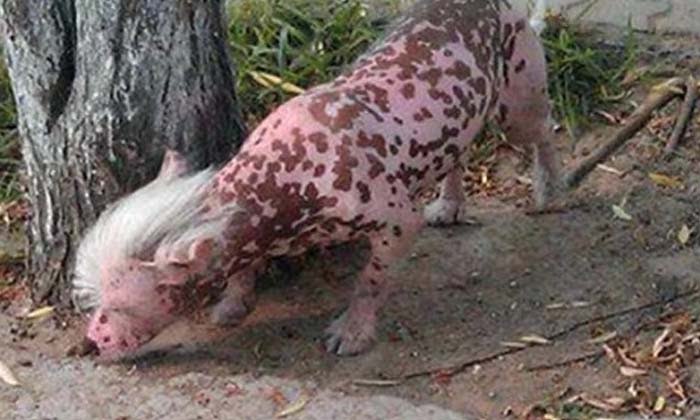 No matter what kind of technology comes to any country, the Chinese are not all that talented in duping it.
Despite this kind of slander, the country is making great progress in many fields. It is creating miracles in military, technology, space technology and computer fields as a rival to America.
But there are criticisms that the covid virus was born from that country. Everyone knows how much destruction it has created in the world.
Many crores of people lost due to covid-19. Various variants continue to emerge even today.
Due to this, the world is trembling if any experiments are going on in that country. Recently, a strange creature has become a topic of discussion in that country.
There are interesting things related to this.
A strange species of creature has been roaming the streets of Xinqiang in central China's Henan province. It looks like a combination of a dog, a pig, and other creatures. Locals fear it may have escaped from a nearby medical research center.
Its skin is strange. It roams freely with its hairless body in a terrifying shape.