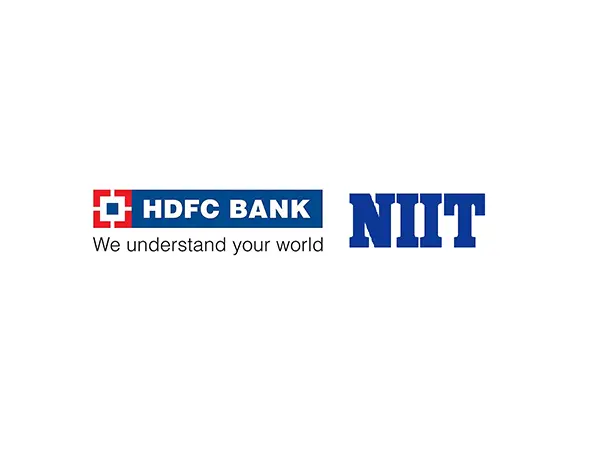 HDFC Bank, one of India's leading private sector banks, has entered into a partnership with NIIT, a leading provider of IT and management education in India, to launch a training program for relationship management roles. The program will be aimed at equipping HDFC Bank employees with the skills and knowledge they need to excel in their roles and provide high-quality customer service.
This collaboration between HDFC Bank and NIIT is part of the bank's ongoing efforts to enhance the skills and capabilities of its employees. The relationship management training program will focus on developing essential skills such as communication, interpersonal skills, customer relationship management, and problem-solving. The program will also provide employees with an understanding of the bank's products, services, and processes, allowing them to offer a more comprehensive and effective service to customers.
NIIT will bring its expertise in the field of IT and management education to the table, providing HDFC Bank employees with world-class training and development opportunities. The program will be designed to cater to the specific needs of HDFC Bank employees and will be delivered using a combination of online and classroom-based training.
This partnership between HDFC Bank and NIIT is a testament to the bank's commitment to providing its employees with opportunities for growth and development. The training program will not only enhance the skills and capabilities of HDFC Bank employees, but it will also help the bank to maintain its position as a leading provider of financial services in India.
The curriculum is open to any Graduate/Postgraduate with 0-2 years of experience. The training will be conducted electronically through the use of several online collaboration platforms. The Post Graduate Program in Virtual Relationship Management will prepare students to begin a secure banking career with HDFC Bank and to advance in their careers.
The programme includes a two-round assessment procedure to identify the most qualified students, who will then go through further upskilling and training rounds during the course. As a result, the students will be groomed into a pool of highly experienced Virtual Relationship Management experts for HDFC Bank.