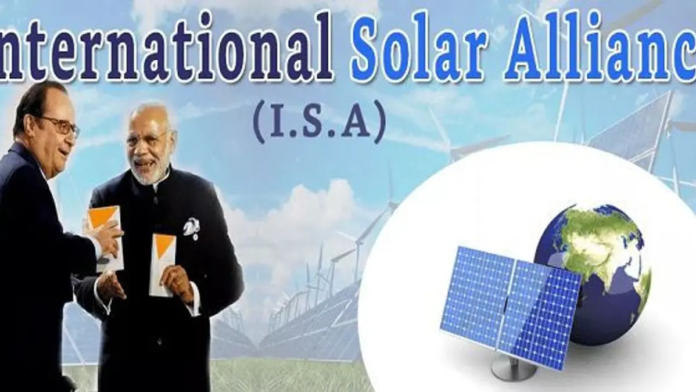 India has recently welcomed the Democratic Republic of Congo into the International Solar Alliance (ISA), a group of nations dedicated to promoting the widespread adoption of solar energy. The inclusion of Congo marks a significant step forward in the fight against climate change and the promotion of renewable energy sources.
The International Solar Alliance was launched in 2015 by India and France, with the goal of promoting solar energy and accelerating its deployment in over 121 countries that receive abundant sunshine for most part of the year. The ISA aims to provide a platform for member countries to collaborate and share their experiences in the development and deployment of solar energy.
India's efforts to promote solar energy have been commendable, and the country has set a target to install 175 GW of renewable energy by 2022. The country has been actively working towards expanding the reach of renewable energy and has taken several steps to promote solar energy, including the implementation of various financial incentives, subsidies, and tax benefits.
The addition of Congo to the ISA further strengthens the alliance's goal of promoting solar energy on a global scale. The country is rich in natural resources, including solar, and has the potential to become a significant player in the renewable energy market. With India's support, Congo is expected to fast-track its solar energy development and take advantage of the opportunities provided by the ISA.
The International Solar Alliance (ISA) is a member-driven, action-oriented forum for enhanced adoption of solar energy technology. Its primary goal is to improve energy access, promote energy security, and accelerate energy transformation in its member nations. The ISA was created as a cooperative effort by India and France to organise climate change efforts through the deployment of solar energy technologies.