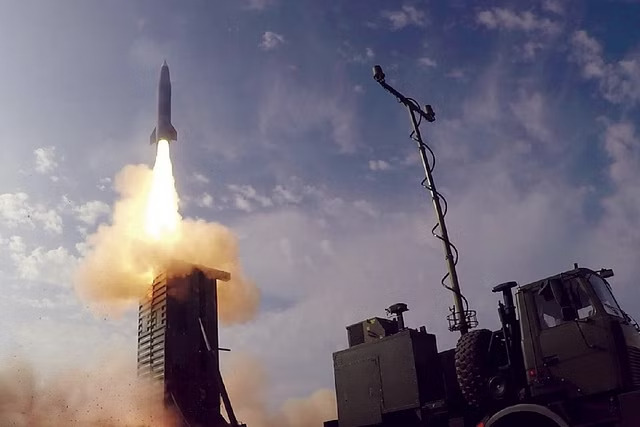 India's state-owned defense company, Bharat Electronics Limited (BEL), has signed a deal with Israel Aerospace Industries (IAI) to manufacture the Long-Range Artillery (LORA) ballistic missile for the Indian tri-services. The missile system will provide the Indian armed forces with advanced capabilities in long-range precision strikes.
The LORA missile has a range of up to 300 km and can carry a variety of warheads, including conventional, high explosive, and cluster munitions. The missile has a high degree of accuracy, with a circular error probability of less than 10 meters, making it an effective weapon for striking high-value targets.
Under the deal, BEL will manufacture the missile system in India under license from IAI. The partnership is expected to bring advanced technology and capabilities to India's defense industry, while also strengthening the country's strategic partnership with Israel.
The LORA missile system will be integrated into the Indian Army's artillery regiment and the Navy's missile boats. The Indian Air Force is also expected to use the missile system in the future.
The LORA missile system is part of a growing trend in India towards developing and deploying advanced missile technologies. India has been investing heavily in its missile defense capabilities in recent years, with a focus on developing long-range precision strike capabilities.
The partnership between BEL and IAI is seen as a significant step towards further strengthening India's missile technology capabilities. The deal is also expected to have positive implications for India's defense industry, as BEL will be able to leverage IAI's advanced technology and expertise to develop new missile systems in the future.
The LORA missile system is also expected to enhance India's strategic capabilities in the region. The missile's long-range capabilities will enable the Indian armed forces to strike targets deep inside enemy territory, providing a powerful deterrent against potential adversaries.