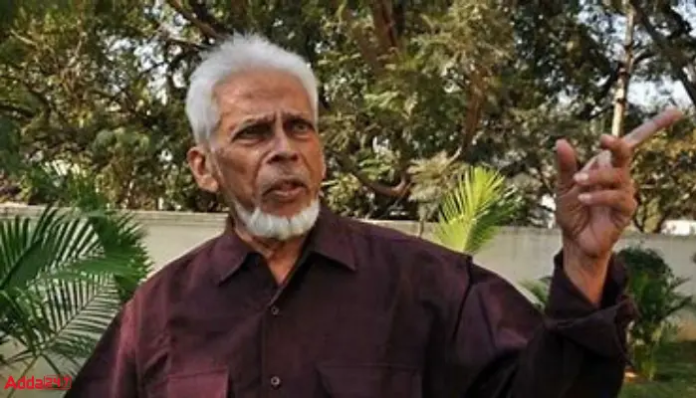 K.V. Tirumalesh was a prolific writer who made a significant impact on Indian literature. He wrote across various genres, including poetry, fiction, and non-fiction, and was known for his insightful and thought-provoking works that explored the complexities of human emotions and relationships.
Throughout his career, K.V. Tirumalesh received numerous awards and accolades for his writing, including the Sahitya Akademi Award for his novel, "Eenadeeyalu." He was also a respected figure in the literary community and was known for his contributions to promoting Indian literature and culture both nationally and internationally.
His passing is a great loss to the literary community and to the world of Indian literature. K.V. Tirumalesh's works will continue to inspire and captivate readers for years to come, and his legacy will live on as a testament to his talent and dedication to the craft of writing.
K. V. Tirumalesh, who was born in 1940, was an Indian poet, writer, and critic in Kannada and English, as well as a retired professor. He received the Sahitya Akademi Award for his poem collection Akshaya Kavya in Kannada (2010).
K.V. Tirumalesh's writing career began in the 1960s, when he published the collection of poetry MukhavaaDagalu (Masks, 1968) in the Navya style, Kannada literature's modernist school of writing. His Mahaprasthana (1990) was stated to be the product of his search of methods to overcome modernism's limits. It addressed the issue of disillusionment after triumph, using the mythical heavenward trek of the Pandavas as a backdrop.
Tirumalesh's collection of poems, Akshaya Kavya (2010), is a "epic fragment," according to him. "Aksh aya Kavya imbibes this spirit in a broad sense," he explained. It's a long narrative with no story, no didacticism, no goal, sort of a lyrical trip with a lot of gaps. It is both lengthy and incomplete; my influences include Ezra Pound, William Carlos Williams, and Charles Olson." In 2015, he received the Sahitya Akademi Award for Kannada for his work.