In an interview actor Sidharth Malhotra seemed to deny any rumours of a wedding with co-star Kiara Advani. By stating that he hadn't received any invitation to it. He will next be seen in the Netflix film, Mission Majnu.
After Shershaah (2021), on January 20 Sidharth Malhotra once again returns to OTT with his next: Mission Majnu. The actor plays a spy in the Netflix thriller. But more than his next role, everyone seems interested in the rumoured nuptials between him and actor Kiara Advani, who was his co-star on Shershaah. He addressed the rumours and said he hadn't received an invitation to his own wedding.
Sidharth, who is promoting Mission Majnu, Inspired by true events he revealed that he plays a tailor in the spy thriller, the film follows the unsung heroes who often go unrecognised. But even with a new film coming this month, fans seemed convinced that the actor and his Shershah co-star Kiara will be tying the knot in January. Both Sidharth and Kiara have not confirmed any details. Several reports have suggested that the couple has even selected the locations and venues, with many celebrities and colleagues attending the upcoming wedding.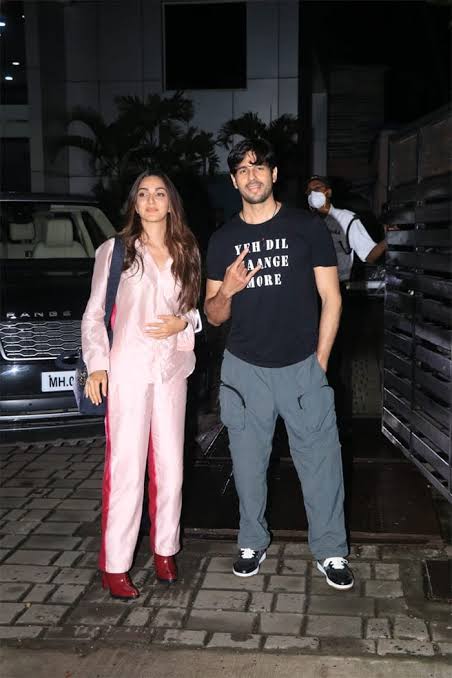 Sidharth added that he was okay if people didn't speculate on his personal life. He would prefer it if people focused on his films instead. In a video interview with GOODTiMES, the actor addressed all these writeups about his wedding and shared, "Kisine invite nahi kiya mujhe shaadi pe (Nobody has invited me to the wedding). Public ne kiya (Not even the public), nobody has invited me. Twice I've read dates and all, I'll also check for a moment. Am I getting married?"
Recently, In the commercials Kiara's new bridal wear ad set off new rumours about their wedding. She can be seen wearing a red traditional lehenga with a red veil on her head. She plays a newlywed bride who hangs on to old memories as she arrives at her new home.