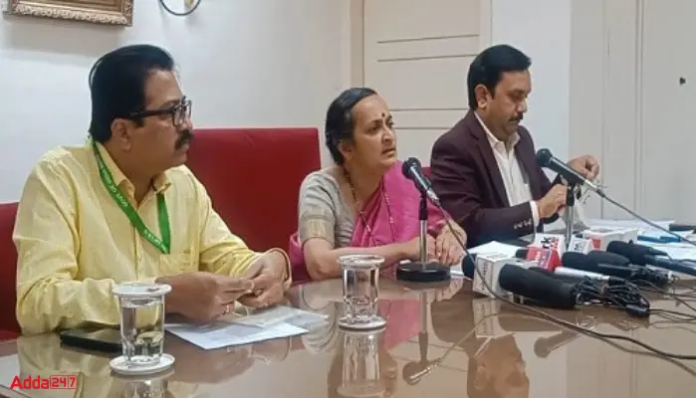 Attended by around 600 participants from 62 nations, the Young 20 India Summit will be place at the Maharaja Sayajirao University in Vadodara, Gujarat. Bhupendra Patel, the Chief Minister of Gujarat, opened the worldwide conference of The Young 20 India Summit.
The Ministry of Youth Affairs and Sports, Government of India, is hosting the Youth 20 India Summit to commemorate India's G20 Presidency. The theme of the summit is "Climate Change and Disaster Risk Reduction: Making Sustainability a Way of Life."
At the Y20 India Summit, there were more than 200 young leaders from all throughout the country. Dr. Ramesh Goyal, Vice-Chancellor of Maharaja Sayajirao University, and other distinguished speakers addressed the audience during the inaugural ceremony.
There were several panel discussions, seminars, and networking opportunities during the ceremony where attendees may exchange best practises, explore ideas, and develop collective solutions to global issues.
167 delegates from the G20 nations participated in the Youth 20 India Summit conference, along with 8 international scholars, 12 national scholars, 25 international delegates, 25 national delegates, 25 representatives of the Youth Ministry, 50 start-ups working on the environment, 15 Shodh scholars, 10 NSS members, and 250 students from different universities studying urban planning, climate change, and environment studies.
Bruce Campbell, Director, CGIAR Research Program on Climate Change, Agriculture and Food Security, Rome, and many others participated in the second plenary session, which was titled "Research, Innovation, and Start-up linked to Climate Change."
Arun Govind, Consultant Red Deer, Canada Chairman, Mr. Amgad Elmahdi, International Water and Natural Resources Management Specialist, and many others participated in the third plenary session, which focused on "Experience Sharing, Best Practices related to Climate Change and Disaster-Risk Reduction."
An expert panel on "Making Sustainability A Way of Life" was held during the fourth plenary session. It was comprised of Mr. Philippe Ciais, LSCE, The Climate Change Research Unit, IPSL, Paris; Prof. Charlotte Clarke, Executive Dean, Faculty of Social Science & Health, Durham University; Ms. Aarya Chavda, Young Environment Crusader; and Hardeep Desai, Head of Farm Operations.