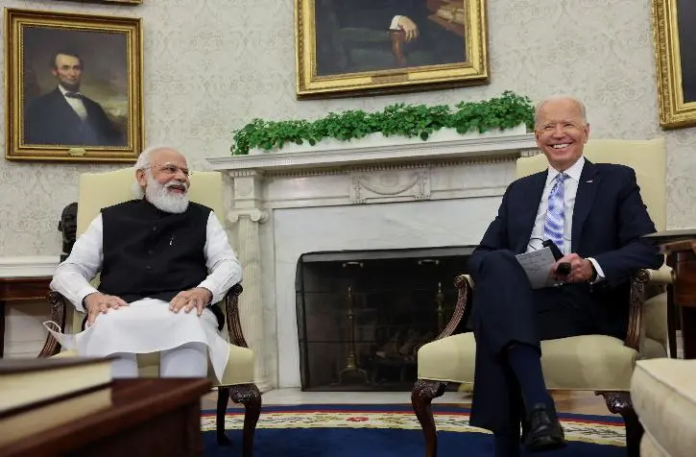 The United States has taken a significant step in strengthening its strategic partnership with India by offering critical technologies through its iCET program. The iCET program, which stands for the India Centers of Excellence in Technology, aims to enhance collaboration between the U.S. and India in the field of technology and innovation.
The U.S. Department of State has announced that it will provide India with access to a range of critical technologies in key areas such as artificial intelligence, cybersecurity, and renewable energy. The technologies offered through iCET will help India to advance its capabilities in these important fields and support its continued economic growth and development.
The iCET program is an important component of the U.S.-India strategic partnership, which has been growing in recent years. The two countries have a long history of close cooperation in a range of fields, including security, economics, and science and technology. The iCET program builds upon this strong foundation and demonstrates the U.S. commitment to supporting India's economic and technological progress.
The offer of critical technologies through iCET is a testament to the growing trust and cooperation between the U.S. and India. The two countries have a shared interest in promoting peace, stability, and prosperity in the Indo-Pacific region and around the world, and the iCET program is a key component of this effort.
The two sides launched a series of programmes aimed at expanding the depth and breadth of bilateral collaboration in cutting-edge technologies, particularly the defence sector. According to both governments' statements characterising the discussion, the iCET aspires to construct supply chains that boost co-production and co-development between the nations, as well as links between the countries' start-up ecosystems.
The programmes include a Research Agency Partnership between the National Science Foundation of the United States and Indian science agencies; a mechanism to collaborate on quantum computing that will include academia and industry; developing a new defence industrial cooperation roadmap; supporting semiconductor development in India, including by establishing a taskforce to identify opportunities; and increasing space cooperation, including human spaceflight.