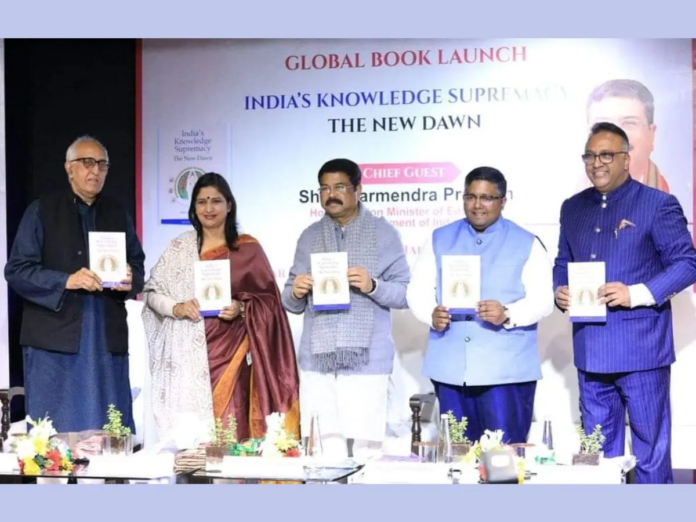 Ashwin Fernandes recently published "India's Knowledge Supremacy: The New Dawn." The book delves into the topic of India's emergence as a knowledge superpower and the opportunities and challenges that come with it.
According to Dr. Fernandes, India has the potential to lead the world in areas such as artificial intelligence, biotechnology, and renewable energy. The book highlights India's rich tradition of knowledge and learning, as well as the country's current strengths in areas such as information technology and engineering.
The book also examines the challenges that India faces in realizing its potential as a knowledge superpower, including issues related to education and skill development, as well as the need for more investment in research and development.
Dr. Fernandes argues that for India to truly become a knowledge superpower, the country must focus on building a strong ecosystem that supports innovation and entrepreneurship. This includes investing in education and skill development, promoting research and development, and creating a business-friendly environment that encourages innovation and the growth of new industries.
The book also looks at the role of government, private sector, and civil society in building a strong ecosystem for innovation and knowledge-based industries. The book is expected to be a valuable resource for policy makers, educators, researchers, and business leaders in India and around the world.
It's a timely and important book that can be a useful tool for anyone interested in understanding the opportunities and challenges facing India as it seeks to become a knowledge superpower.
Dr. Ashwin Fernandes is a worldwide quality movement ambassador in higher education who has campaigned for the necessity for independent assessment methods to promote excellence. The author is a leading international authority in higher education.
Ashwin works with QS Quacquarelli Symonds, the world's largest international education network that publishes the QS World University Rankings.
Dr. Fernandes established QS I-GAUGE, India's first countrywide private sector assessment system. He holds a D.Phil in philosophy, an MBA in marketing, and a BCom in financial accounting, auditing, and taxation. He has lived and worked in five different countries, and he has visited over 300 educational institutions.