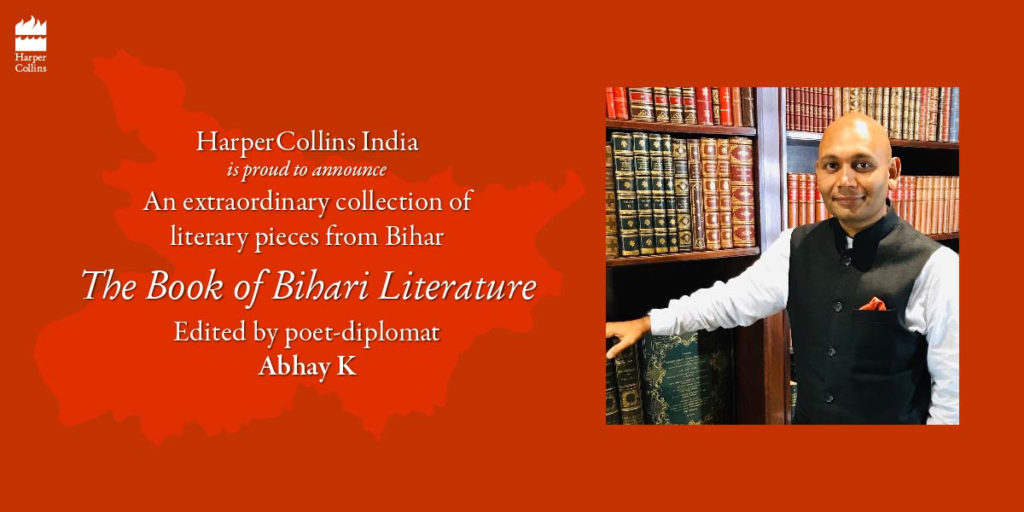 Abhay K, a renowned poet and diplomat, has come out with a new collection of short stories titled "The Book of Bihari Literature". The book is a compilation of 20 short stories that showcase the rich literary heritage of Bihar, a state in eastern India known for its contribution to the field of literature.
The stories in the book are written in English and have been translated from various regional languages of Bihar, including Maithili, Bhojpuri, and Magahi. The collection includes stories by some of the most celebrated writers from the region, such as Ramdhari Singh Dinkar, Phanishwar Nath Renu, and Rahul Sankrityayan.
Speaking about the book, Abhay K said, "The Book of Bihari Literature is a tribute to the rich literary tradition of Bihar, which has produced some of the finest writers in the country. The stories in the book are a reflection of the diversity of the state and its people, and they capture the essence of the region's culture and history."
The book is a result of Abhay K's efforts to bring the literature of Bihar to a wider audience. He has been a proponent of promoting regional literature and has previously edited several anthologies of poetry and fiction from different parts of India.
The stories in the book are a mix of contemporary and classic literature, and they cover a wide range of themes, including love, loss, migration, and social injustice. The collection also includes stories that provide a glimpse into the lives of people living in rural Bihar and their struggles.
One of the stories in the book, "The Migrant", by Phanishwar Nath Renu, tells the story of a migrant worker who leaves his village in Bihar to work in a factory in Calcutta. The story captures the harsh realities faced by migrant workers in the city and the alienation they feel in a new environment.
Another story, "The Banyan Tree", by Ramdhari Singh Dinkar, is a classic tale of love and sacrifice. The story revolves around a young couple who are separated by fate and are reunited years later under a banyan tree.
The book has been received positively by literary critics and readers alike. It has been praised for its contribution to the promotion of regional literature and for bringing to light some of the lesser-known works of writers from Bihar.